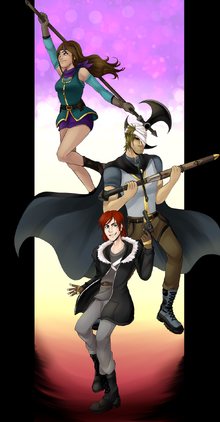 The hunters are a group of people who kill monsters for a living. Their qualifications for what makes a monster however are somewhat controversial, and ultimately they will kill anyone who isn't human whether or not they are actually a threat.
A hunter's role is to protect innocent people by killing these monsters. Hunters are necessary in order to keep the peace.
Within Creston is a group of hunters known as the Hunting Units. Though normally these just kill any monster they may find, they can also be given direct orders of which monsters to go after from their boss or be hired by a civilian to go after a specific monster.
Known hunters
Edit
The Hunting Units
Edit